Ed Marcy began his business in 1979 at a shop in Indian Hills. In 1982, he moved to our present location, 6949 S. Highway 73 in Evergreen, CO. Ed, along with his family, and many workers, have experienced great success as one of the oldest automotive shops in Evergreen.
Marcy's Automotive has been extremely involved in the communities of Evergreen and Conifer. As a member of both Chambers, and having donated to our schools, communities and many social projects, Marcy's Automotive is proud to have serviced our communities with the highest of quality service.
Marcy's Automotive's motto has been and continues to be to this day Old Fashion Quality Service. Read more about us...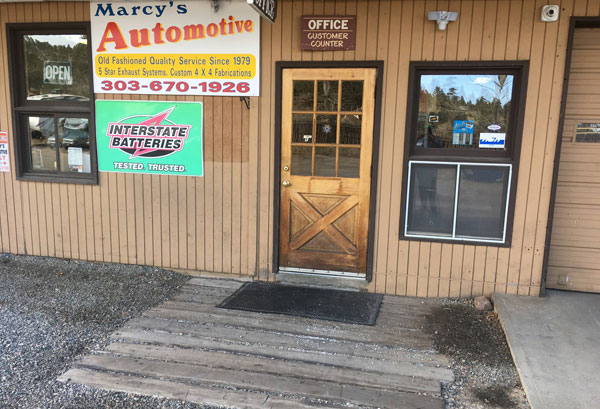 We're open for business and ready for your vehicle maintenance and/or repairs!!
Pickup and delivery are available -- please ask for details! We are taking extra precautions in cleanliness and handling of everyone's vehicles for everyone's safety. We want to continue to play a role in helping everyone get through this together and supporting our community as we have for over 40 years.